Unlock Your Feminessence® Code
Amazon Best Seller in 4 Categories!
A must read for every woman who wants to reclaim their power. Boasting 20 inspirational women in business who have all unlocked their own feminine essence and how you can too.
Available now on Amazon. Printed copy available soon.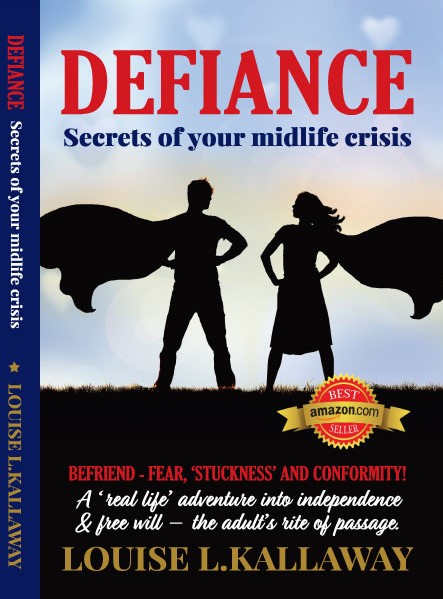 Defiance by Louise L. Kallaway
Author, Louise L. Kallaway, refers to the ancient Greek philosopher Aristotle's quotation: 'give me a child until he is seven and I will show you the man'. We are trying to live in two time zones – feeling 'stuck' between subconscious responses from our childhood model belief system (our baggage) and current time.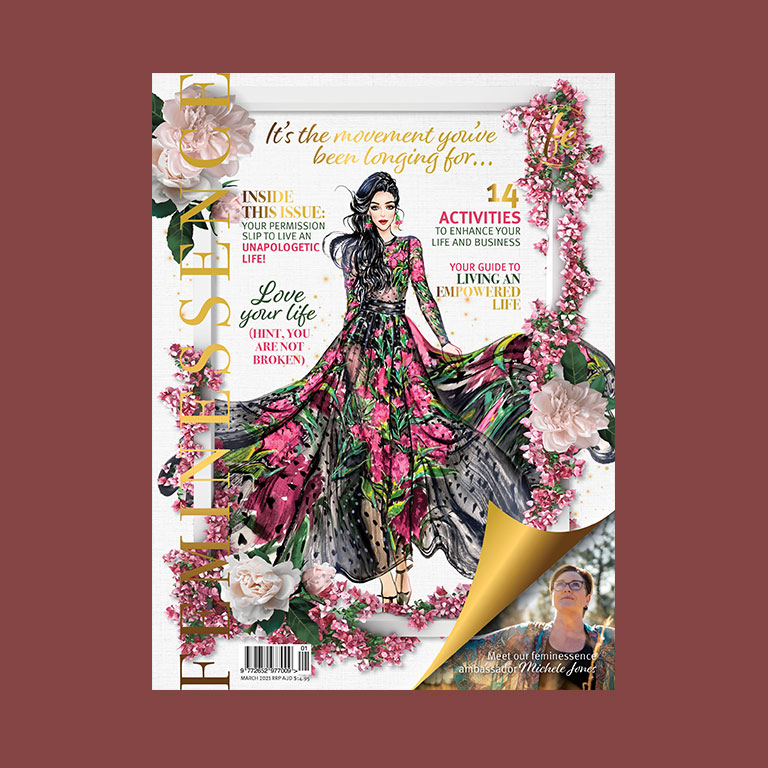 Feminessence® Magazine
Available in Newsagents and Qantas Lounges Australia Wide
Your Feminessence® embraces that notion of success. Feminessence® allows you the space to create your own world, your own business, and your own success —
all on your own terms.
We want to honour this feminine energy, and all the women who personify
it in their daily lives.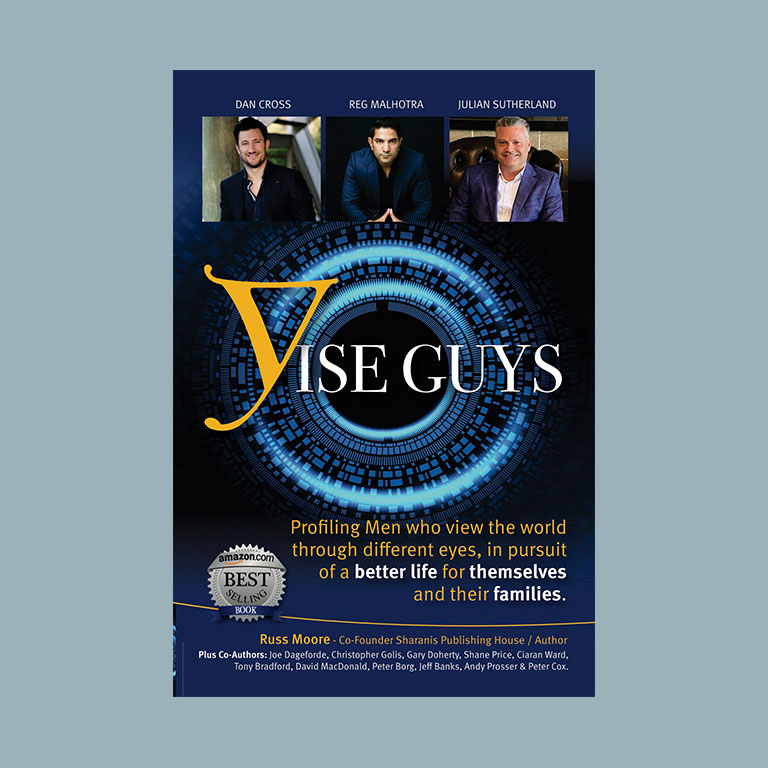 YiseGuys: Anthology by Russ Moore
Amazon Best-Seller
The sole aim of YiseGuys is to bring together Men from different walks of life, nationalities, careers and cultures to share their experiences and tell their stories. In today's society, we need more Men to step forward, open up and speak their truths so others who seek direction have examples of paths to follow, paths that may well deliver them from troubled lives.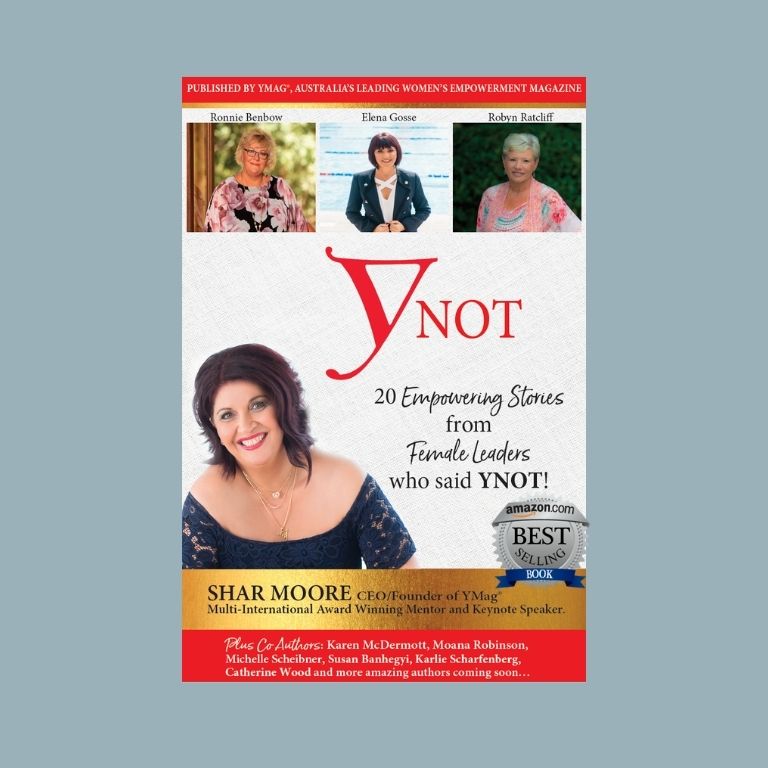 Empowering Stories of Female Leaders who said YNot
AMAZON BEST-SELLER
From the trauma of divorce and heartbreak, the emotional roller coaster of IVF and chronic anxiety to childhood stress, illness, and depression, this is a book about women empowering women.
When life sends us challenges, it takes a strong woman to stand up, face them head on and reclaim her power. The amazing women portrayed in this collection achieved this by asking themselves one simple question. YNot?
Publishing done right.
Whether you are starting your publishing journey or continuing it, Sharanis Publishing House can help. We all know that anything in print is still the most credible way to grow your profile and at Sharanis Publishing House we help you become an Author in one of our many Anthologies, publish your own book, or get featured in our National magazine. 
For some, the publishing journey can be quite overwhelming. We hear all the time that our clients don't have time to profile themselves or become a published Author. Leave that part to us, that's Y we are here after all. 
Not all publishing is done right and at Sharanis Publishing House, we are very select with who we work with and hand choose our team from all corners of the world to provide you, our client, with the absolute best service in the industry. 
So today, make the best decision you can make for yourself and your business and get in touch with one of our friendly team, so we can get you published. 
It's time to stand out from the crowd, gain irresistible credibility and raise your profile today. Let's turn the page on the next chapter in your journey and click the link below to schedule a call with one of our team. Your book could be the medicine for someone in need.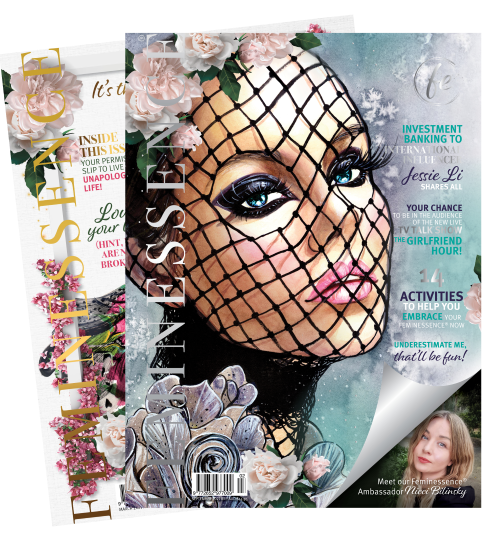 Feminessence® National Magazine
A leading Women's empowerment magazine, created with you in mind.
Our Feminessence® magazine is much sought after, by our reader and also women wanting to secure one of our few profiling opportunities.
Our magazine produces two high-end publications per year in March and September. The essence of our Feminessence® movement is to help women truly unleash their feminine essence and be at peace with the belief that they are more powerful, beautiful and resourceful than they ever knew. All by staying true to the one thing that separates them from everyone else… their Feminessence®!
Now available in paperback, 'Unlock Your Feminessence® Code' is a must read for any woman wanting to reclaim their power.
Order yours today and join the Feminessence® Movement.
"You and Your Inner Child Today – Journal"
The latest release from multi-Amazon best selling author Louise L. Kallaway is the gorgeous You and Your Inner Child Today Journal.
An interactive journal, helping you build a dream-team higher consciousness with 31 magical messages.
This journal is the perfect companion on your journey of personal growth and creating a life you love.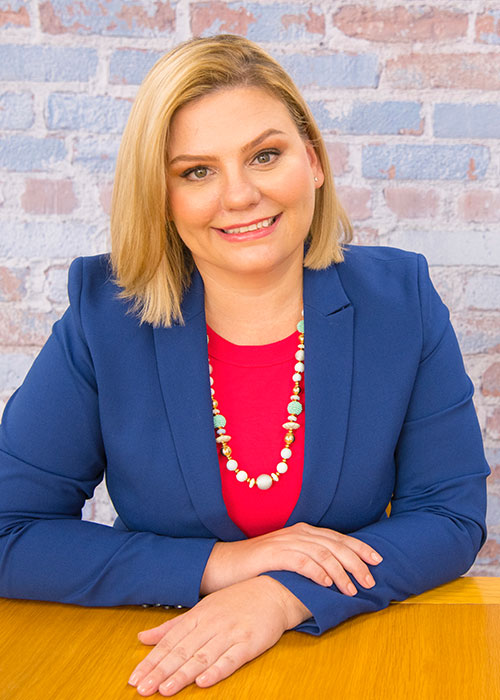 Ann Tomlinson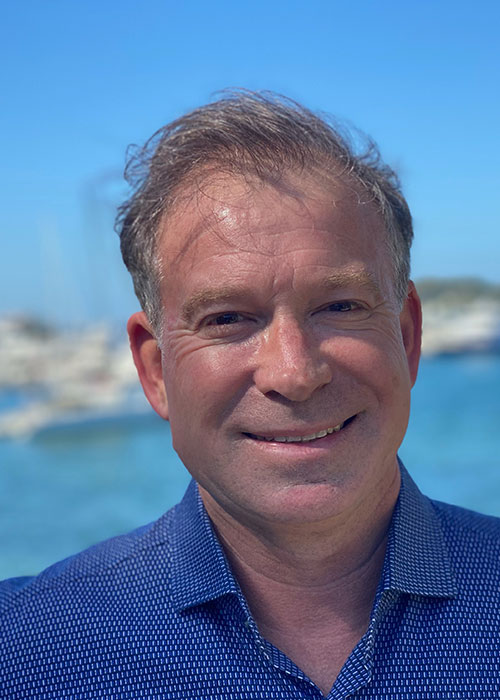 Tony Bradford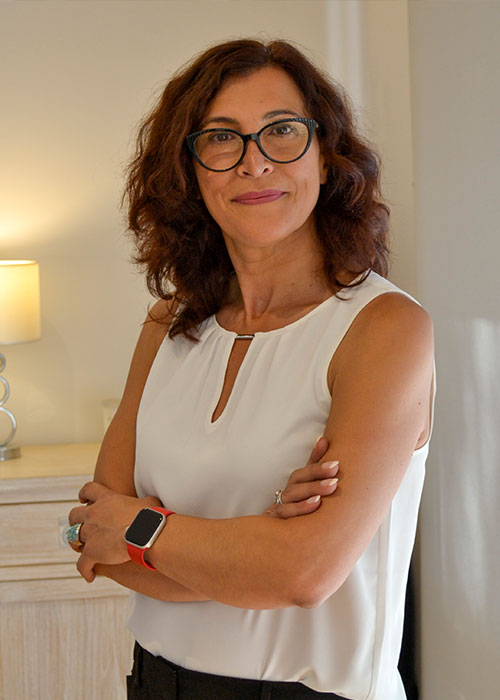 Samantha Richards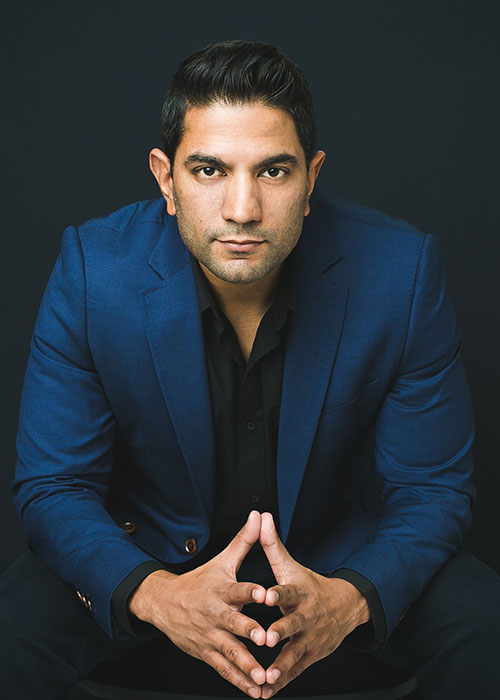 Reg Malhotra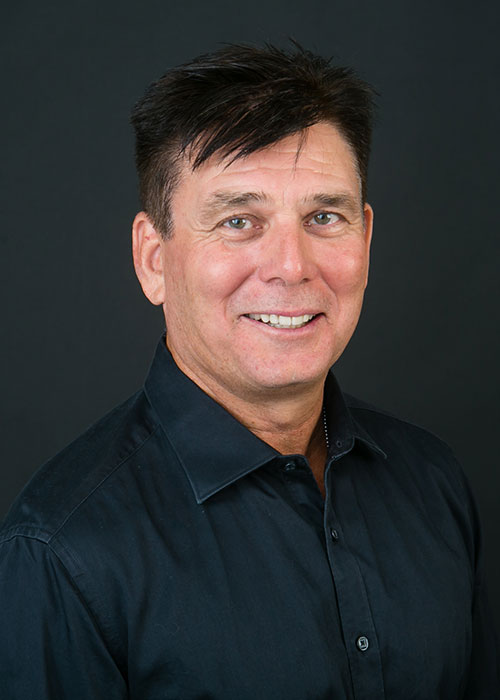 Peter Cox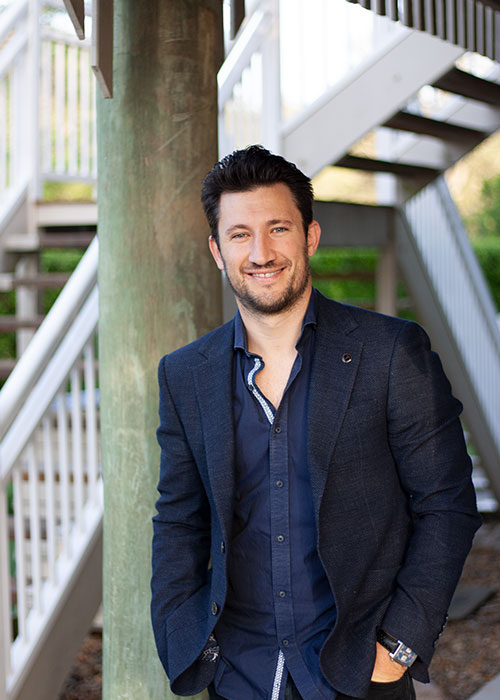 Dan Cross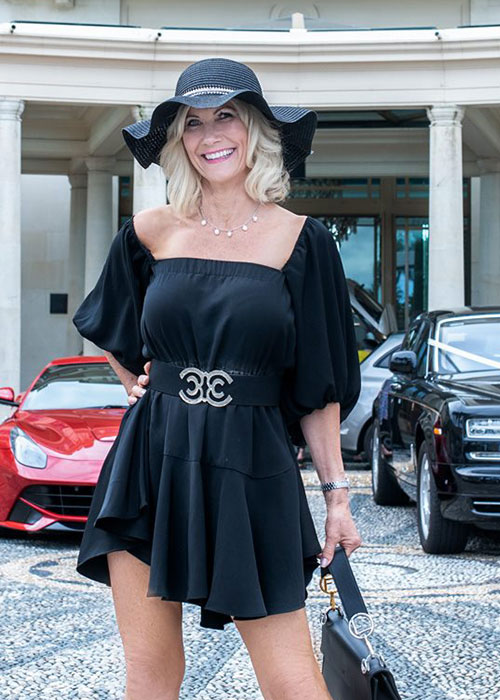 Moana Robinson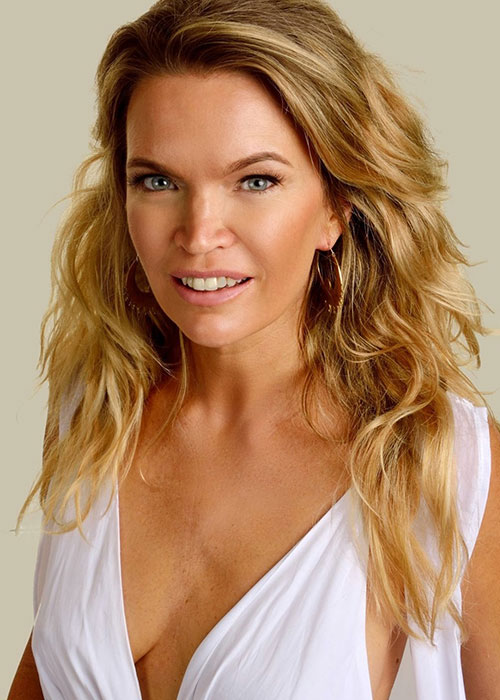 Linda del Amor
Cathy Dimarchos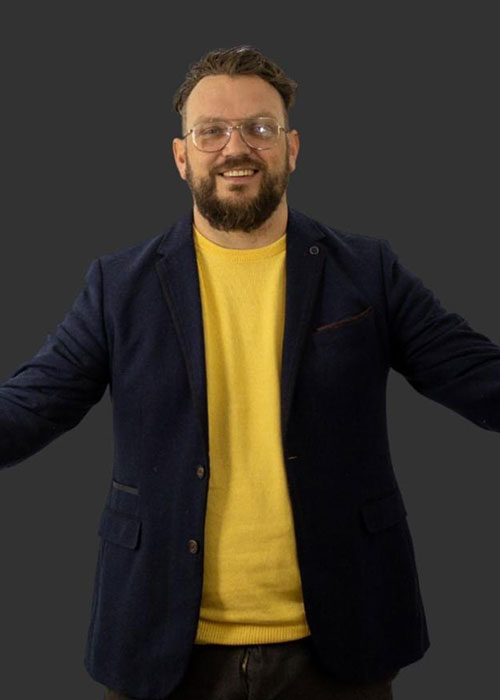 Gary Doherty
Live Well After Divorce, by Genene Wilson
LAUNCHING SOON
The ultimate Women's guide to rebuilding, post separation. This book is coming soon.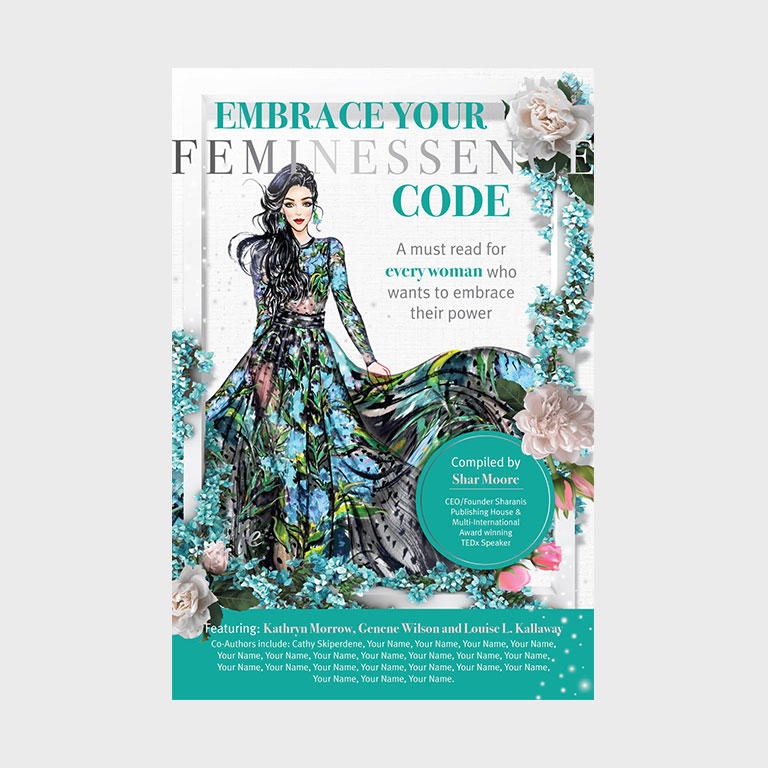 Embrace Your Feminessence®
Embrace Your Feminessence®
Launching late 2021
Our next book in our Feminessence® trilogy is 'Embrace Your Feminessence®.
First we unlock our Feminessence® and then we embrace it and wear it like our armour.
Be part of this powerhouse book. Limited places available. Contact our team today.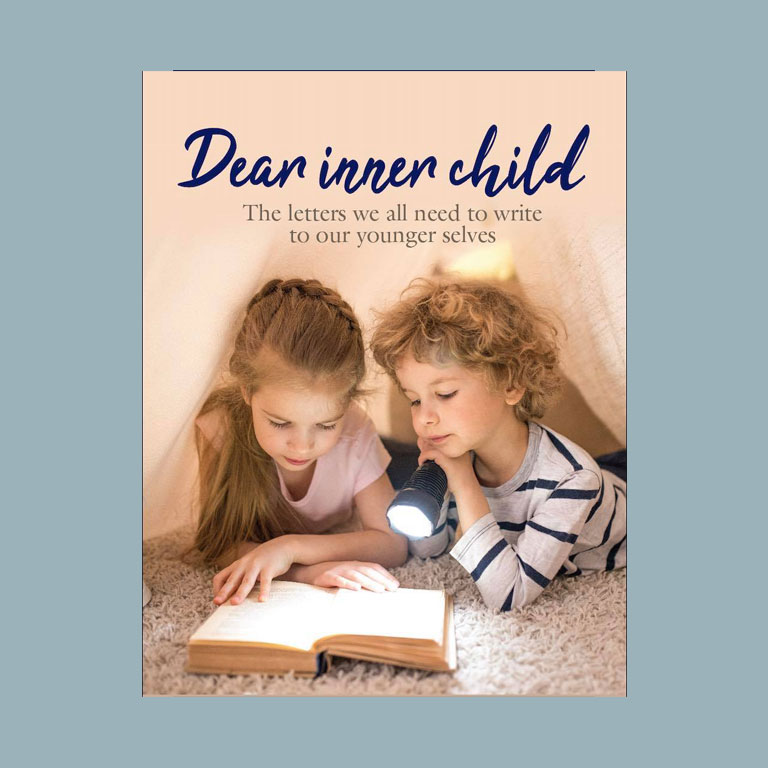 Dear Inner Child
Dear Inner Child is our upcoming compilation book, focusing on the letters we all need to write to our younger selves.
We all have a story inside us. Is is YOUR time to become a co-author in an Amazon Best-Seller?
Be Seen In A National Magazine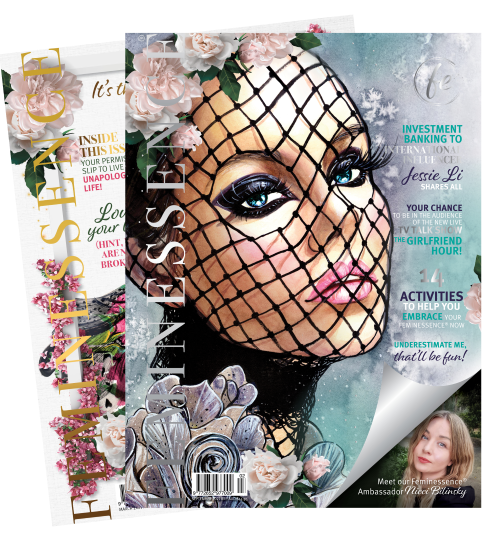 Tell Us Your Story
Want to inspire people? Want to spread awareness and create a positive impact to your community and raise your professional profile at the same time? Print is still the most credible way to profile yourself and your business. Cut through the digital noise and stand out from the crowd. Allow your clients to find you with ease, so you can help them. Isn't that why you started your business in the first place?
We are now receiving applications for our upcoming projects. We have limited places available, so apply today and one of our dedicated team members will be in touch soon.
"
Great team of professionals, great energy, great commitment, results-oriented and comptetent! Highly recommended! This is a group that gets things done exactly as promised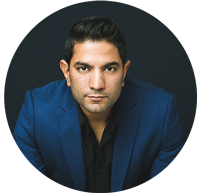 – Reg Malhotra
"
Shar, Russ, and the whole team have been amazing in helping bring us all together for Yise Guys, already an Amazon Best Seller, and in helping to produce the chapter. A brilliant experience all around and I would highly recommend working with the team at SHARANIS PUBLISHING HOUSE."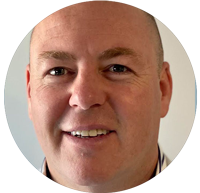 – Shane Price
"
Shar is amazing. She has a dream and runs with it. An inspiration to all those around her. I am so pleased that I jumped in and said "Ynot" and trusted Shar Moore and her team implicitly. I was in wonderful company with inspirational and authentic women who co-authored the book. When you are given an opportunity the decision is easy when you know the person and the company you are keeping. I have no hesitation in recommending Sharanis Publishing House.
– Moana Robinson
"
Sharanis Publishing House has been a dream come true for me and my 'Life Education' series of books. There is nothing like working with professionals to set a high standard. They have been inspiring, fast-paced easy to work with and their production and marketing processes take their publishing business to the next level. I feel love in their passion and high energy.  Sharanis Publishing House has been true to their word and honoured all my high expectations. Thank you, Ladies. I highly recommend anyone who feels that their book has the potential to become an Amazon #1 best seller to please contact Sharanis Publishing House. May I say you owe it to yourself.
–  Louise L. Kallaway 
"
I had the pleasure of working with Shar last year when I was featured in the YMag and the book "Empowering Stories from Female Leaders who said "YNot". I love Shar's energy and passion! As well as personally gaining a lot out of the experience! It contributed to my business immensely. "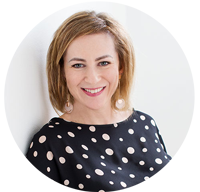 – Juanita Smith
As best-selling Authors themselves, Shar & Russ know the power of a good story. Books have allowed Shar to stand on cruise ship stages, large conferences around the world and in 2021 deliver her TEDx talk. 'Without being a published Author, I know that these opportunities wouldn't have come my way' says Shar. 
Russ is no stranger to going the extra mile, having worked in senior technical roles his entire career, successfully creating solutions for companies around the world. For the past 4 years, Russ has taken those skills and joined forces with Shar to take Sharanis Publishing House to new heights. His passion for having Men's stories told, shines through every page of his sell-out YiseGuys book series. 
Together, they are one impressive couple, who along with their talented team are ready to help you make your publishing dreams come true and stand out from the crowd. 
"Books are a gift to future generations and it's time we all wrote one" says Shar.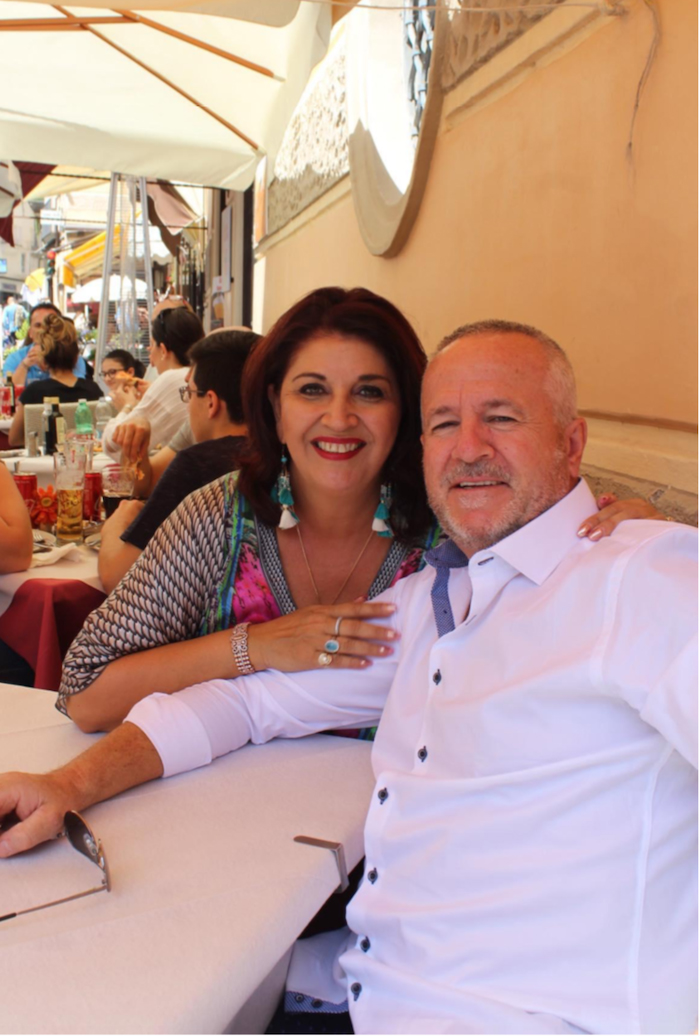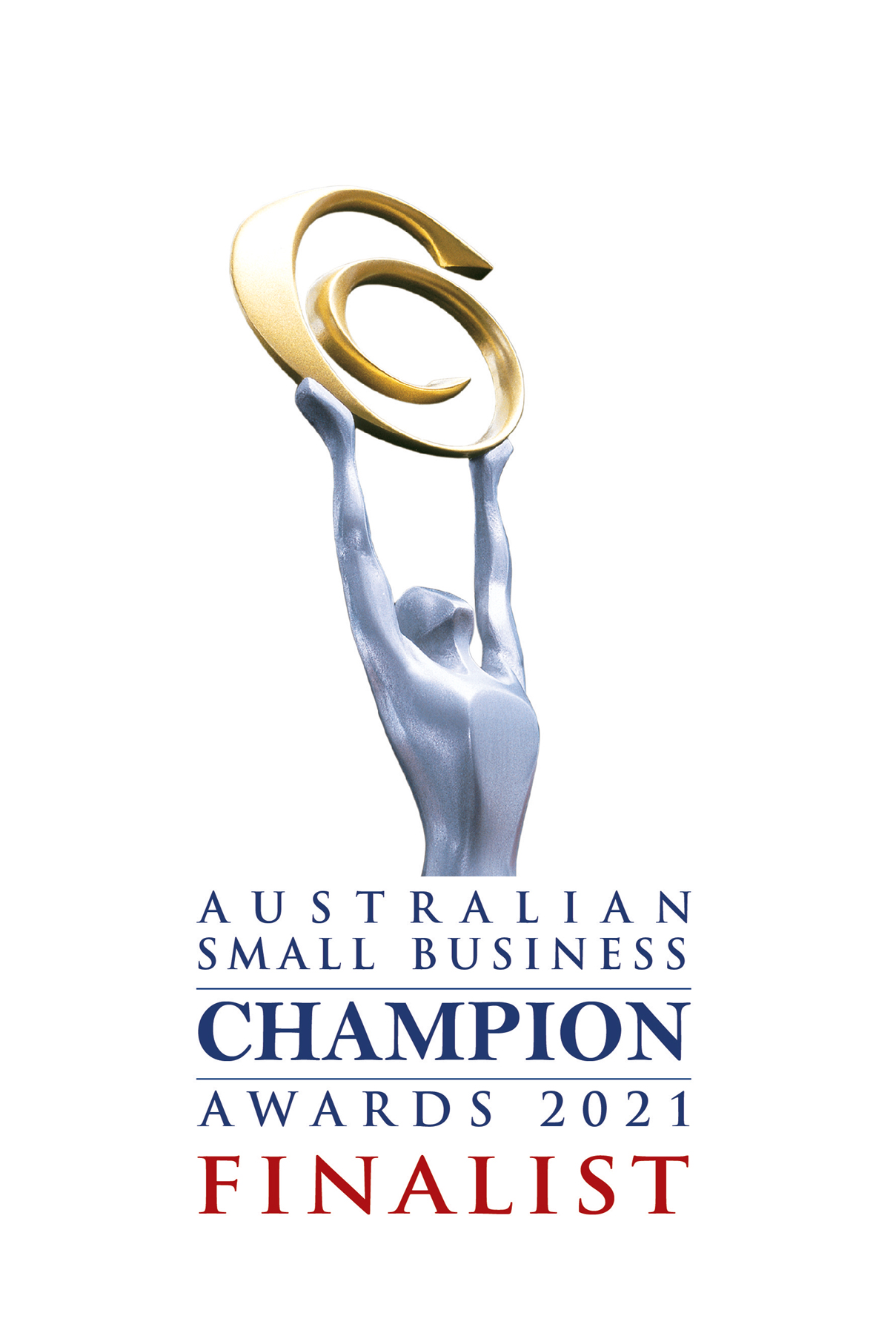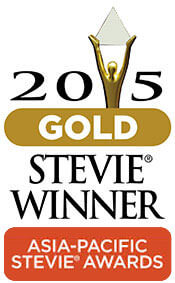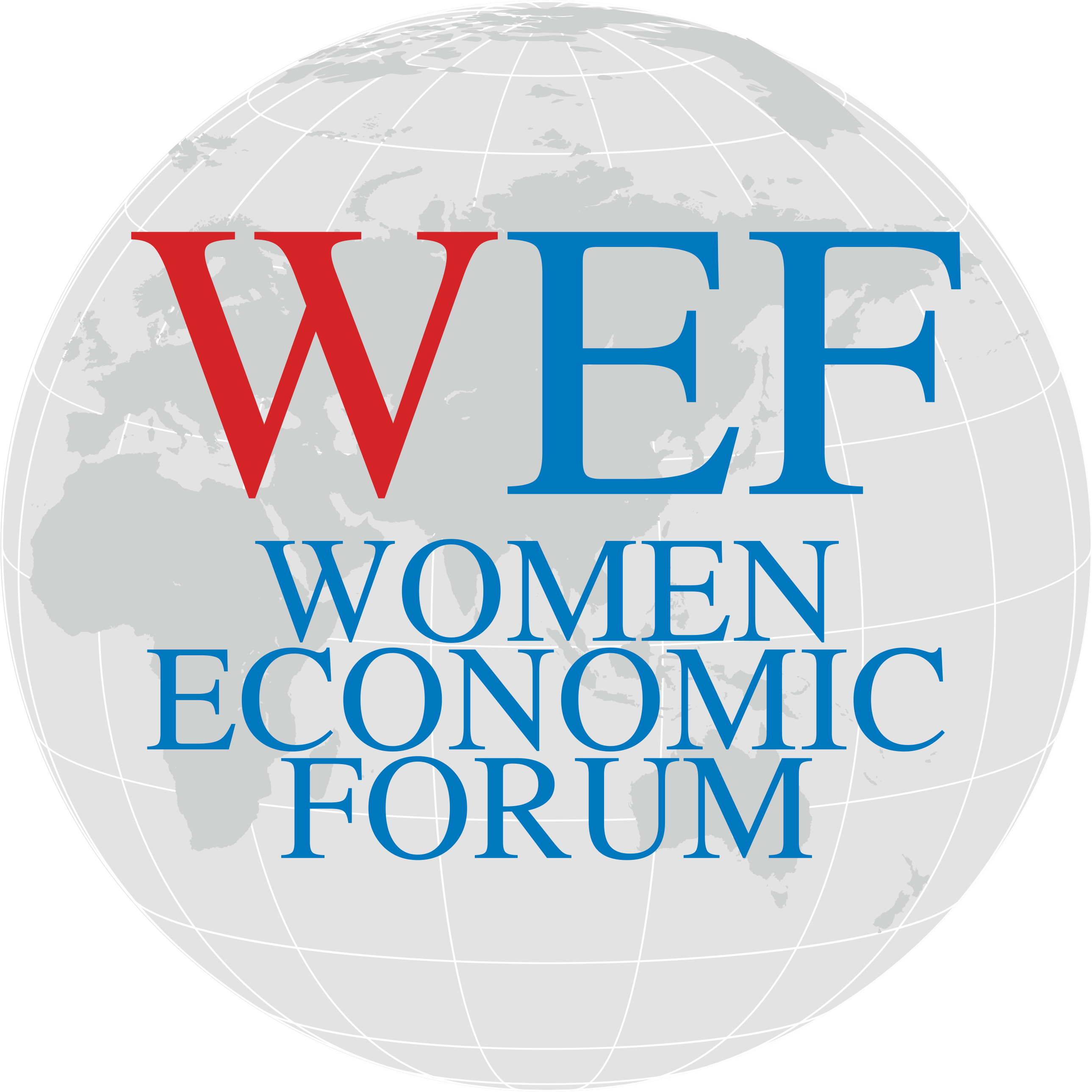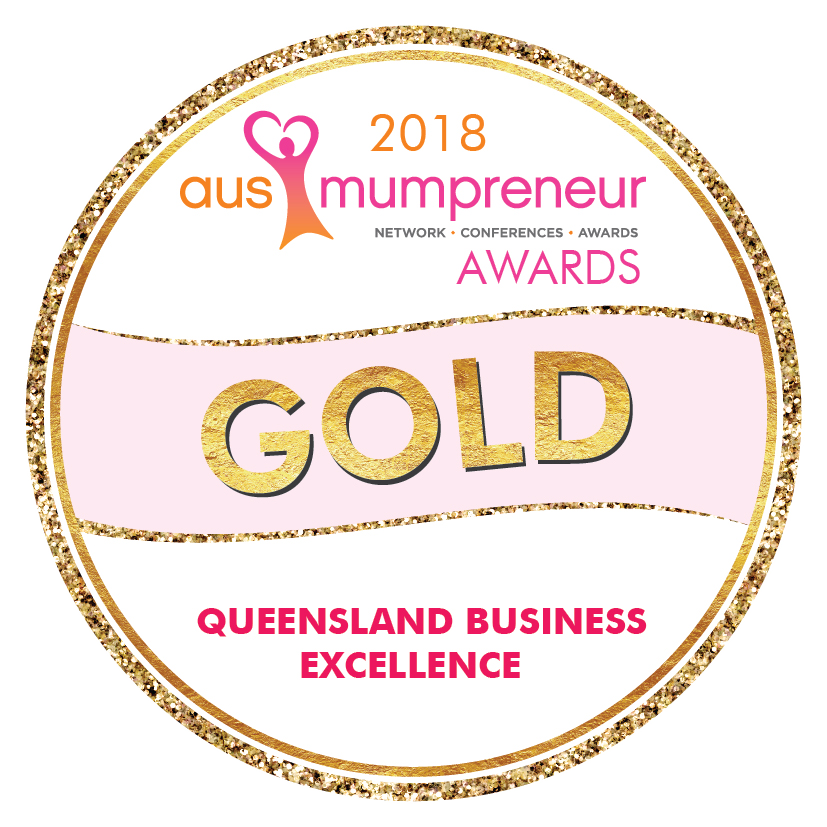 Previous Award Winning Magazine YMag®
YMag® graced the shelves across Australia for 4 years in print and 8 years online.
Profiling over 80 women in business, YMag® challenged anyone who read it, to truly ask themselves 'Y do I do what I do. What is my true purpose in life'.